Cat Stevens Concerts, TV & Radio gigs and other important dates.
This is by no means anywhere near completion, it is a continual process as concerts are added as they are discovered. The research for this page is on going, this information is taken from various music papers, biographies, liner notes and tour schedules. Which means you may find some discrepancies. For example, even though I have the tour dates for certain concert tours from various tour schedules, the tours themselves were sometimes modified later in time, i.e. the Walker Brothers Tour schedule shows 25 concert dates were performed, when in fact there were only 24 performances. Also, the European leg of the Majikat Earth Tour schedule is taken from the 1976 Melody Maker Tour schedule, which posted the entire European tour dates/schedule at the beginning of the tour. You may notice according to this schedule, Cat was to perform Thessilonika after the Athens concert, but according to the David Evans Bio...The Athens concert was suppose to close the Concert. So only Cat and his people really know the tour schedule for certain. This is the best recollection, we could come up with so far and by no means is this complete.

A special thank you to George Brown/Linda Crafar/Bruce Lawrie and Jill Mallow for helping me compile this list of information.
(Click where ever you see a word or phrase underlined, to be taken to another page with more information concerning that particular date or concert)
---
* (Recently added performances)


* An additional concert (which I can't insert in its correct place below due to formatting issues) has come to light. Cat performed at Tarrant County Convention Centre (Fort Worth, TX) on January 24th 1976 as part of his Majikat Earth Tour.
The Early Years
W/ Jimi Hendrix, Engelbert Humperdink, & Cat Stevens
| | | |
| --- | --- | --- |
| FINSBURY PARK, Astoria | Fri., Mar. 31st | 6.40 & 9.l0 |
| IPSWICH, Gaumont | Sat, Apr. 1st | 6.35 & 8.45 |
| WORCESTER, Gaumont | Sun., Apr. 2nd | 5.30 & 8.00 |
| LEEDS, Odeon | Wed., Apr. 5th | 6.00 & 8.30 |
| GLASGOW, Odeon | Thur, Apr. 6th | 6.40 & 9.00 |
| CARLISLE, A.B.C. | Fri., Apr. 7th | 6.15 & 8.30 |
| CHESTERFIELD, A.B.C. | Sat., Apr. 8th | 6.10 & 8.25 |
| LIVERPOOL, Empire | Sun., Apr. 9th | 5.40 & 8.0O |
| BEDFORD, Granada | Tues., Apr. 11th | 7.00 & 9.10 |
| HADLEIGH, Essex, Kingsway (CANCELLED) | Wed., Apr. 12th | 6.45 & 9.15 |
| WOLVERHAMPTON, Gmt. | Thur., Apr. 13th | 6.30 & 8.40 |
| BOLTON, Odeon | Fri., Apr. 14th | 6.15 & 8.30 |
| BLACKPOOL, Odeon | Sat., Apr. 15th | 5.30 & 8.15 |
| LEICESTER, de Montfort | Sun., Apr. 16th | 5.40 & 8.00 |
| BIRMINGHAM, Odeon | Wed., Apr. 19th | 6.30 & 9.00 |
| LINCOLN, A.B.C. | Thur., Apr. 20th | 6.15 & 8.30 |
| NEWCASTLE, City Hall | Fri., Apr. 21st | 6.00 & 8.30 |
| MANCHESTER, Odeon | Sat., Apr. 22nd | 6.00 & 8.30 |
| HANLEY, Gaumont | Sun., Apr. 23rd | 6.00 & 8.30 |
| BRISTOL, Colston Hall | Tues., Apr. 25th | 6.00 & 8.30 |
| CARDIFF, Capitol | Wed., Apr. 26th | 6.30 & 8.45 |
| ALDERSHOT, A.B.C. | Thur., Apr. 27th | 6.15 & 8.50 |
| SLOUGH, Adelphi | Fri., Apr. 28th | 6.15 & 8.30 |
| BOURNEMOUTH, Wtr. Gdn. | Sat., Apr. 29th | 6.15 & 8.30 |
| TOOTING, Granada | Sun, April 30th | 6.00 & 8.30 |
Continue with the Early Deram Years

Cat in Kaftan

Cat's song 'I'm Gonna Get Me A Gun' played on Juke Box Jury with complaints from the panel and viewers about the lyrics
Mar '67
Cat engaged in writing "a western beat musical".
Apr '67
New Musical Express - Poll Winners - All Star Concert in Wembly, England
May 7 '67
Cat plays a short tour in Sweden including Furuvik where he spent some of his childhood
May '67
Cat plays a series of Scottish gigs
May 31 – Jun 5
Cat's US debut reported to be now set for the autumn
May '67
BEAT - CLUB TV Studio in Bremen (I'm Gonna Get Me A Gun & Granny)
June 24, 1967
Cat plays in South Africa
July '67
Cat's musical "A Mexican Flower" reported to be set for the London stage in Mar or Apr '68
July '67
Cat embarks on a week's tour of Ireland
Aug 2 '67
Cat flies to Mexico to develop ideas for his musical
Aug '67
Cat makes concert appearances in Australia
Aug '67
Cat sings "A Bad Night" on TV wearing an ankle length kaftan
Sep '67
Cat does three "Love-In" concerts at Palais des Sports Paris with Spencer Davis, Soft Machine, Keith West & Tomorrow and Dantalions Chariot
Nov 17th & 18th '67
Cat rushed to hospital with severe congestion of the lungs,
Early Mar '68
Cat set to do TV and radio after a period of ill health in England and the continent, said to have written 30 songs in his enforced lay off
Oct '68
Cat sings on Pop North BBC Radio 1
Oct 9 '68
A period of "contractual difficulties" and Cat's solicitor frees him from his Deram contract
Late '68/early '69
The Year 1970

Bilzen jazz festival Program

courtesy of Bruce Lawrie
1971 Concert & TV Appearances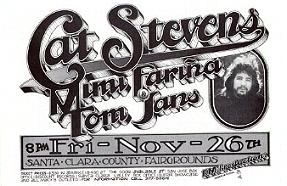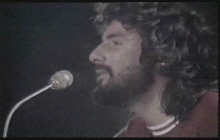 1971 American concert tour Granada 'Out Front' British TV performance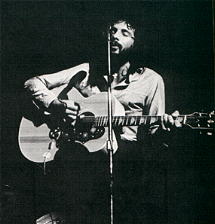 University of Notre Dame Performance from U.N.D. 1972 Year book

Tampa, Florida Concert ticket (obstructed view)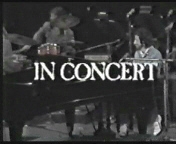 November 11, 1973
ABC IN-CONCERT – The Moon & Star Concert at Aquarius Theatre in Hollywood
with Linda Lewis as supporting act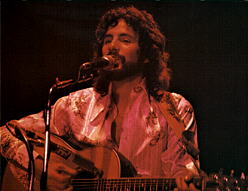 Japanese ticket courtesy of Aaron Berman

From the Saturnight performance, June 22,1974
1975 & 1976

Appeared in the April 24, 1976 Melody Maker

Full Page add, with ( dates subject to change) in small print

Frankfurt ticket courtesy of Bob Manwaring

Disco German TV April 1976