Plumpton Succeeds With Good Music
By Richard Green & Roy Carr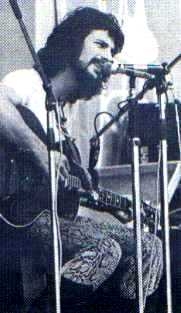 ……..Saturday was the afternoon in which "the Cat Came Back" or to be far more accurate Cat Stevens made his most welcome return to public performing.
With just guitarist Alun Davis for both musical and moral support plus a happy if rather mysterious gentleman on tambourine, he sang his very own personal songs in his very own distinctive manner. "Mona Bone Jakon," "Time & Fill My Eyes," then shyly announced…..
"Here is the song that's made me a pop star again…. Lady D'Arbanville." Next songs were "Longer Boats" and "Father & Son" which went down so well that he just carried on with an extension of the song. Without a doubt, Cat Stevens gave the best solo performance of the entire weekend……….
New Music Express Magazine

Saturday August 15, 1970

Courtesy Linda Crafar