Moon & Star Cover Songs Revealed
At long last, these cover songs sung by Linda Ronstadt/Dr John on the 'Moon & Star' ABC In Concert on November 9, 1973, have been uncovered and ready for Cat Fans, as well as Linda Ronstadt and Dr John fans alike to enjoy. These cover versions like the rest of the Cat Stevens concert have been stored away from fans for the best part of 30 years. Though a few bits and pieces of the Cat Stevens concert have surfaced through bootleggers, sadly the three songs performed by Linda Ronstadt and Dr John that night as a tribute to Cat and his music were never to be heard of again. Fortunately for us, Cat Stevens/Linda Ronstadt Fan Larry Clark decided to clean off his old Reel to Reel Recorder which had been stored away for years. In the process, he placed on the deck a tape from 1973, realizing he was listening to the reel to reel tape he recorded year before, of the FM simulcast of the Moon and Star concert in its entirety, including the 1973 commercials.
So by courtesy of Larry Clark, Majicat is happy to present the 3 most sought after cover songs of Cat Stevens.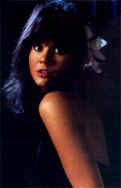 Linda Ronstadts' - 'Time/Fill My Eyes - Real Audio
This song is classic Linda Ronstadt, with a bit of a country feel to it. She gives Cat, a Joan Baez sound. I found myself swaying to the beat. You'll love the banjo.
Linda Ronstadts' - 'The First Cut Is The Deepest' - Real Audio

This is definately my favorite, again it has a country feel with an all girl band twist.
Dr. Johns' - 'Popstar' - Real Audio

What can I say, but that this is Dr John at his best. What a performance! Dr John jazzes Popstar and re-orchestrates the song completely. What a thrill it had to be for Cat to sit back stage and watch this performance.