Courtesy of Chris & Annie Abrams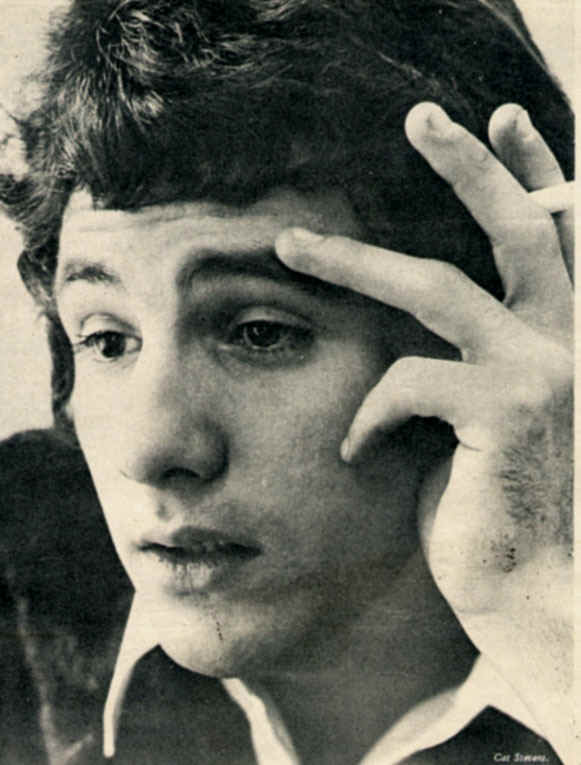 CAT STEVENS

has quite a different dream
"I'm on this white horse, riding through a town and there's a policeman watching me. All the time I feel I ought to have a riding license but I only have a learner's one. Then I find there's a squad car following me and I'd wake up."

Interpretation of dream

A white horse is the symbol of perfection and success. So this dream indicates that this man has achieved his ideal but is not confident of his ability, as yet, to stay in the saddle -revealed by the feeling that he only holds a learner's license and is being watched by a policeman, representing a hostile audience.