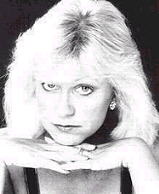 Suzanne Donaldson- One of the chicks.
This rare1998 Suzanne Lynch interview appeared on New Zealand radio on the 'Top O' the Morning' Program - by Brain Edwards, 26/9/98, on the National Radio. This is a portion of the Suzanne Lynch interview, where she discusses her life as a singer. From teenage pop sensation in Europe at the age of 14 through touring with Cat Stevens. In this portion of the interview, she gives us a little bit of information about touring with Cat Stevens and what he was like. Hmmmmm, Now does anyone have a rose we could give that boy to recreate this performance????
Suzanne Lynch

Born in New Zealand
Starting her career at the age of 14, she was the blonde member of the vocal duo "THE CHICKS" and appeared as a regular performer on the hugely popular T.V. show "C'MON". Suzanne went solo in 1969 resident on the T.V. show "The Happen Inn Show". She was voted N.Z. entertainer of the year in 1970. She then headed for London working both as a session vocalist and live performer.
She was the leader of Cat Stevens' vocal group for 5 years including 2 world tours & 4 albums.
Since returning to N.Z. Suzanne's busy schedule includes major Television commercials and performing at Corporate Functions.