The XM Radio Interview & Photograph
XM Satellite Radio, America's #1 satellite radio service, hosted an intimate talk session with Yusuf Islam at their studio on Thursday, May 20 in Washington DC. This photograph, which captures Yusuf during a mischievous moment, is from the interview.
Photograph by David Harrington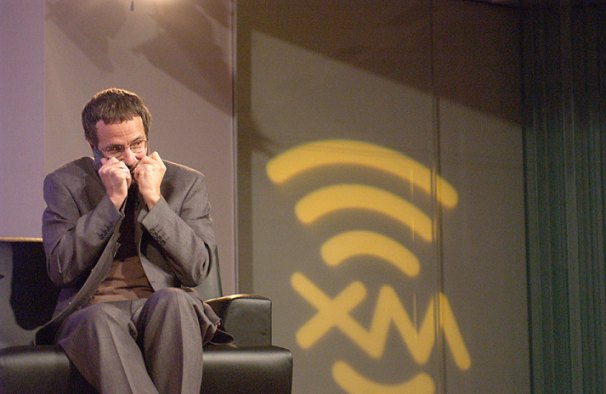 The Review:
As for the interview itself, it was done in a very light hearted manner and Yusuf humor was evident as he joked around throughout the interview. He was put on the spot when a radio DJ from a 70's radio station asked Yusuf point blank; "so what's the story behind Carly Simon writing 'Anticipation ' for you while waiting on a date with you and you writing 'Sweet Scarlet' for Carly and just where does James Taylor play into this picture?" Yusuf slid down in his chair, pulled his jacket over his head and tried to hide. It was just quite funny. But he answered it like a real trooper!
But the most poignant point of the interview is when he talked about his mother, mentioning how much she meant to him and he didn't know if he had told her that he loved her, and regretted never writing a song about how he loved her. So years later, he finally wrote a song about mothers' and giving it to Zain Bhikhas' son to sing on his CD of childrens songs, 'I Look, I see' called "Mothers" It's a very sweet endearing song. I don' think there was an unsmiling face in the audience, after hearing this sweet endearing little song. Oh and I cannot I forget, Yusuf sang part of his updated acapella version of Peace train, and I have to say, he still has a beautiful voice..
A note for all you guitarist, as he talked about this song or that song, he would play an air guitar, moving his arms and fingers as if he had a real guitar. What a sight to watch!
Christine
PS: They did mention that the interview was not only being taped, but also filmed. They may be placing it on a DVD sometime in the future. So keep your eyes and ears out for it.
More XM Photographs courtesy of David Harrington: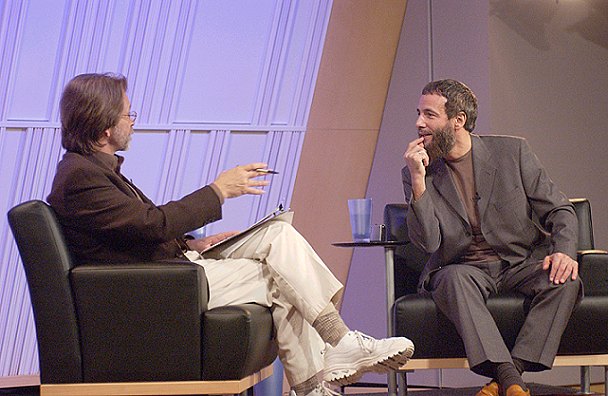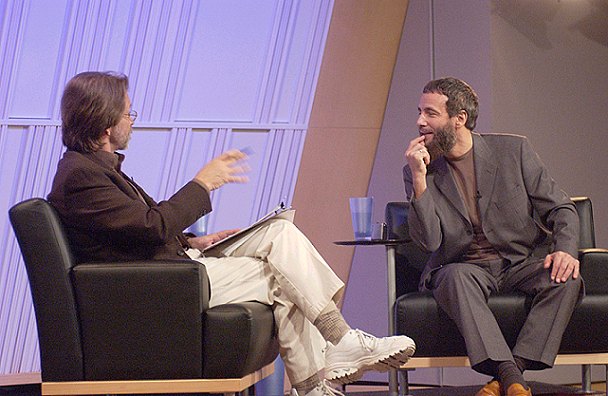 XM Radio Photographs from the Autograph Room