These photographs come courtesy of fan Cat Michael. They were taken by Cat Michael at the UCLA May 23, 2000 Yusuf Islam lecture he attended with many other Cat Stevens/Yusuf Islam fans.A night he and many other fans will not forget for a very long time.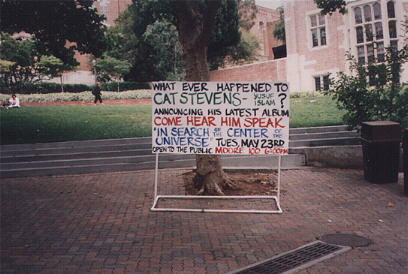 The sign for the Yusuf Islam Speech, May 23, 2000 on the UCLA Campus.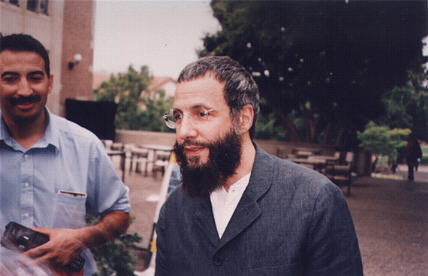 Yusuf, while he was meeting with his website fans, prior to his talk at the UCLA Campus.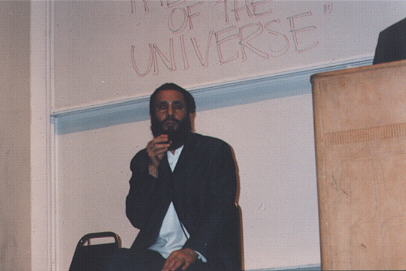 Yusuf during the Question and Answer session, after his talk. Taken a short while before he sang " God is the Light". We had GREAT seats!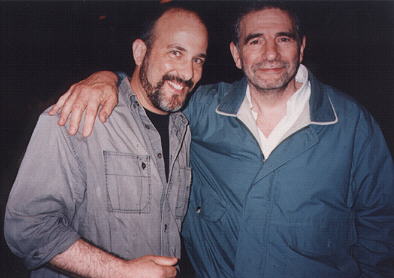 Cat Michael (left ) , with Yusuf's brother David Gordon.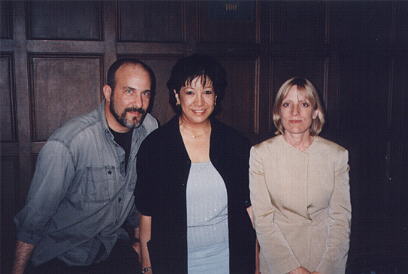 Cat Stevens fans
Cat Michael (left ), Cindy (middle) and Julia (right) at UCLA out side Moore hall where the speech took place.